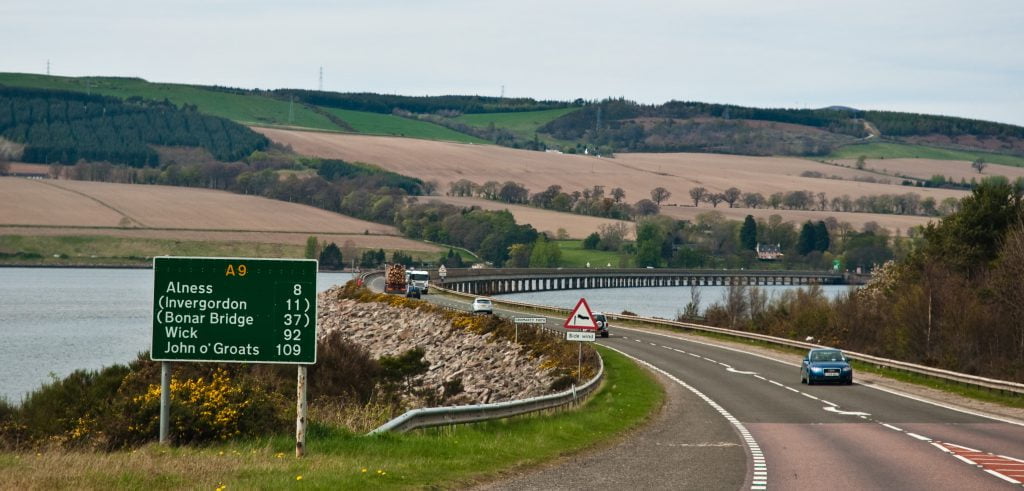 Holidays in Scotland and the rest of the UK are becoming increasingly popular – especially for those who want to take in some spectacular UK scenery. To ensure you get the most out of your summer trip, it's a good idea to plan well beforehand.
If you'll be driving during your summer holiday this year, staying safe should be a top priority. Here's a useful checklist, detailing what checks you should carry out on your car before travelling.
Important Car Safety Checks
Check your tyres. When did you last check the pressure levels of your tyres? It's recommended that you check them regularly, but many people often don't bother; until they notice something is wrong (which means it's generally too late!). The summer heat will increase the pressure levels of your tyres, which means you'll need to check them before you go away. It's also a good idea to have a professional examine your tyres for signs of wear and tear.
Check oil levels. It's so easy to check your oil, but again, many people often forget to do so! In addition to checking the oil levels, it's also advisable to have your oil filter checked. If your oil levels are too low, your car will overheat – which isn't ideal when you're trying to enjoy your holiday. As a general rule, aim to check your oil at least once a fortnight.
Examine your coolant. It's important to check coolant levels to ensure your car is able to cool down properly. Please note, you should only check when the engine is cold.
Look over your windscreen washers and wipers. You might think that your windscreen wipers are less important in the summer – but if you're travelling in the UK, you'll know only too well how unreliable the weather can be! Ensure your wipers are working properly, and replace the blades if they're damaged. Likewise, check your washers are working and that you've got enough liquid in the washer reservoir. Being unable to clean your windscreen could potentially be dangerous, so this is important.
Check your lights. If your lights aren't working, you're not only breaking the law, you're also endangering yourself and other drivers. This is a really simple check to make – just ask a friend or member of your family to walk round the car as you switch on each of the lights in turn – including side-lights, headlights, indicators, brake lights, fog lamps, reversing lights and the main beam.
Check the battery. If your battery is flat, you won't be travelling anywhere – which is likely to put a dampener on the holiday spirit! Prior to travelling, book your car into a garage to have your car battery professionally checked over – to ensure it is operating as it should be.
Booking Your Car in for a Safety Check
If you're preparing to head off on a driving holiday, book your car in for a service at Kays Garage today. You can arrange your service online by clicking here.
---